Spend a week under the open sky, supported by stunning rock formations, bright stars, and dharma friends. Sign up now
A Personal Retreat
We will tailor a personalized retreat program and support you on a solo retreat specific to your needs and experience level.
Please contact retreats@dharmatreasure.org for more information about visiting us this fall.
Sky Island Retreat
Oct 29th – Nov 5th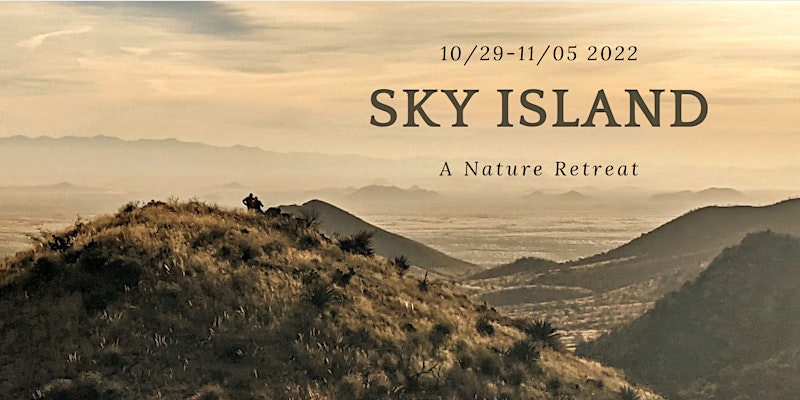 Spend a week under the open sky, supported by stunning rock formations, bright stars, and dharma friends.
Work Retreat
Please contact henrik@dhamratreasure.org if you have any questions on how to visit us for a work retreat. If you have teaching experience and would like to be a resident yogi, please fill out this form.
A Mind Illuminated Retreat
8th – 16th of October
Deepen your practice and knowledge of the 10-stage model of meditation described in The Mind Illuminated on an 8-day retreat.
Ancient Wisdom for Modern Times
Oct 27th – 30th
Mindfulness will be the foundation of our practice,
including sitting, walking, and touching the Earth.
We will create Sacred Space to invite in the Wisdom of the Ancestors – land, blood, and spirit, through the ceremony, altar making, the creative art process of SoulCollage®, and meditation.
Price is $250 + lodging.
Death Practice Journal
Dec 2nd -5th
A weekend residential workshop on thoughtful + creative engagement with mortality.
The East Meets West
Dec 19-24
Join Shinzen Young, the founder of Unified Mindfulness, and Blake Ashley, Yan Chen and Jack Liu for a 5 day silent retreat.
Community Guidelines
Read our updated community guidelines on precepts and community participation.
We have also created a new Ethics and Reconciliation Council and process for dealing with ethical concerns, conflicts, and grievances within the community.
---
About the Retreat Center
Dharma Treasure Retreat Center at Cochise Stronghold hosts meditation retreats for both individuals and small groups. Located in the Dragoon Mountains of southeast Arizona, this wilderness retreat has long been considered sacred — first by the Chiricahua Apaches and later by hundreds of meditators grateful to practice in this quiet canyon.
While being the birthplace of TMI, the Mind Illuminated method, the retreat center welcomes spiritual sojourners from all traditions, while providing support aimed at spiritual awakening, rooted in the teachings of the Buddha.
Cochise Stronghold is a magnificent natural wonder. Granite peaks rise to the east, south and west, spotted with chromatic, lichen-covered boulders, precariously balanced rocks, and charismatic formations that take on a life of their own. An evergreen juniper and oak forest grows in the valley, providing shelter for abundant wildlife including javelina, deer, and hundreds of species of birds. A seasonal stream flows from mountain top pools down through the canyon. Sharing a border with the Coronado National Forest, the retreat center is surrounded by hiking and horse trails that snake up into the mountains for miles.
The retreat center is located 90 minutes from the Tucson Airport, 45 minutes from Benson and Willcox, and 20 minutes from the small village of Sunsites. While remote, we are part of a close-knit rural community.
Feel free to check out what else Dharma Treasure has to offer:
The passing of Culadasa, John Yates
It is with sorrow and compassion that we announce the passing of Culadasa, John Yates. He was a founding member of Dharma Treasure, author of The Mind Illuminated and was also a teacher and mentor to many. We send our loving condolences to his family, friends, and students.